1) A Wine Dinner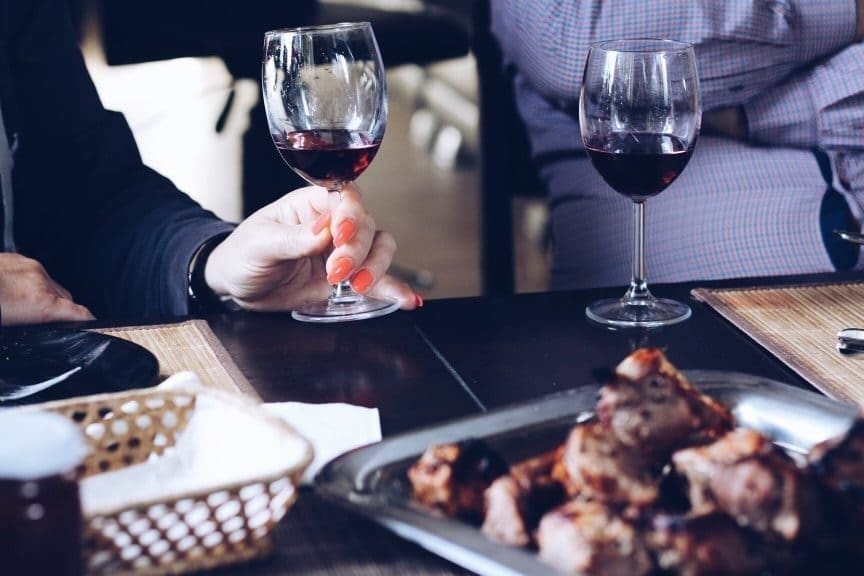 You are invited in a parliamentary hotel out of sights for a moment out of time. You are the guests of this particular restaurant. This activity is made to surprise your taste buds, to exchange with your friends and colleagues and ton taste several exceptional wines around delicious dishes made with local products by a Chef. You will be welcome by a passionate team. If you wish, a pianist and a photographer can animate this moment. You have the possibility to add Aquitaine's Caviar and Landes' Foie Gras to your menu.
Several formules are available :
Tasting of great Bordeaux wines with or without dinner
Tasting of Grands Cru Classés with or without dinner
First Grands Crus tasting with or without dinner
Number of participants : From 4 to 10 persons
2) A molecular cooking class
In this cooking class you will use unusual utensils and ingredients to make your entire menu : starter, main course and dessert. The Chefs will teach you how to work these products and tools, coming right from a chemistry lab ! The program of this team building : challenge, discovery, introduction to the gastronomic art and manipulation of different textures. Your staff will create sumptuous dishes that are just as tasty as a classical cooking class. However, patience and attention to details are expected. A great way to learn more about your colleagues or employees.
3) Quizz on wines workshop
We propose you to savor good wines and cheeses in a friendly and warm atmosphere during a Quiz around Wine. Do not worry about your wine knowledge, before starting the quiz a presentation is made to all the guests. Specialists will explain how to enjoy the wine and savor it. The language used will be simple and accessible so that everyone can understand. For everyone to see the quiz questions, they will be displayed on a screen.
This quiz will make you spend a pleasant moment between employees but will also permit you to discover common interests with some colleagues and to improve it's wine culture !
Number of participants : From 40 to 300 persons
4) Cocktail / mixology workshop
Organize a day of work and offer a cocktail seminar to your colleagues. This workshop is made to increase the team cohesion by bringing your employees together around a common goal : make cocktails that reflect your company and enjoy them together. The workshop can be adapted according to your expectations. For example : set up a challenge in several rounds : quizzes on cocktails, blind tasting, creation of unique and aesthetic cocktails. You can give free rein to your imagination for a friendly and fun team building.
Number of participants : From 15 to 200 persons
5) Beer academy
Through this workshop, you will make your own beer after a blind tasting. Blond, white, amber … it's up to you ! Afterwards, you will aim to make the labeling of your beer and imagine the most appropriate event for the launch of your beer. This activity highlights the team works as well as generating creativity for a duration of 1:30 to 2 hours.
Number of participants : From 10 to 200 persons
6) The gourmet challenge
This team building is done by teams and lasts one hour. It proceeds in the form of small challenges :
Realization of a creation that contains the values, colors and the sprit of your company
A blind fruit and vegetables recognition in black boxes
A competition of whisking the eggs' whites until they form peaks, you will muscle !
A step won bring a key to the team, the goal is to have as much keys as possible to achieve to open the Chef's Pot, which contains beautiful culinary surprises.
Number of participants : From 10 to 150 persons
7) A Team Cooking 
This workshop consists on three stages :
Step 1 : Quick quiz on pictorial terms ans culinary bases
Step 2 : Recognition test of 10 products of the same family according to the seasons and tastes with the following themes : exotic fruits, spices, varieties of strawberries, tomatoes, citrus fruits, regional specialities and cheeses. You have the possibility of making a verrine.
step 3 : A cooking verrine, with the obligation to use all the food of the basket (except a joker) and this in 45 minutes. You should not forget to give a name to both creations made.
For the last step, the participants receive the help of a professional Chef. He will then determine the winners of the challenge. At the end of the Team cooking, you will enjoy your creations together over a drink.
8) Team Building into the wine
This Team Building puts all your senses to test. Several activities are proposed during this workshop, it's up to you to achieve the best performances! These are very fun and original activities stands :
Assembly of wine barrels
Bottling workshop
Cash games
Barrel race against the clock
Blind test : aroma and grappes varieties
Bottles in puzzle
Food and wine trail
A team ranking is done at the end of the workshop as well as an award ceremony for the best team. This team building is a good way to strengthen the links between your collaborators through an original challenge that allows, as a bonus, to review this knowledge on wine !
9) Casino of Wines
The Casino of Wines is the irresistible mix of the Casino's games world and the tasty world of Wine and French Gastronomy. On the program, various casino games originally re-visited around wine. They are adapted to all, related to the senses, to memory and luck, animated by passionate sommeliers-croupiers who will make every effort to ensure that your collaborators spend an unforgettable evening !
Number of participants : From 10 to 30 persons
10) The Bordeaux Food Tour
The Bordeaux Food Tour is an opportunity for your employees to discover the city of Bordeaux in an original and gourmet way. This Food Tour is a great opportunity to combine cultural and gastronomic discoveries. You will visit or re-visit the most beautiful places and monuments of Bordeaux by granting you gourmet tasting breaks and other activities ! Two choices are available : a Food Tour of 3 hours or 1:30. You will also have the choice on the tour that you will make : visit the Old Bordeaux, visit the district of Les Chartrons and doing it in Segway, scooter or electric bike !
Number of participants : From 10 to 50 persons